Uwharrie National Trail | Randolph County
Meet the Members of the
Great Trails State Coalition
We are proud of our wide range of members all standing behind a platform for trails in North Carolina. The Coalition has 79 total members: 39 non-profit partners, 24 business partners, 16 government partners, and 5 advisors.
Non-Profit Partners of the Great Trails State Coalition
Friends of the Mountains-to-Sea Trail
Friends of the Mountains-to-Sea Trail is the growing community of members and volunteers who support the trail, an official unit of the North Carolina State Park System. We work statewide building and maintaining trail, encouraging communities to create new sections of trail, and helping people hike it.
East Coast Greenway Alliance
The East Coast Greenway connects 15 states and 450 cities and towns for 3,000 miles from Maine to Florida. We are fostering a safe walking and biking route through the country's most populated corridor.
The Conservation Fund, working with public, private and nonprofit partners, protects America's legacy of land and water resources through land acquisition, sustainable community and economic development, and leadership training, emphasizing the integration of economic and environmental goals.
The Carolina Thread Trail is a regional network of connected greenways, trails and blueways that reaches 15 counties, 2 states and 2.9 million people. There are over 300 miles of trails and 170 miles of blueway open to the public – linking people to places, and communities to each other. 
Piedmont Legacy Trails is the trails collective in the Piedmont Triad whose primary goal is to highlight our natural places, connect trail efforts, and give voice to regional trail interests for the the benefit of our communities.
North Carolina Horse Council serves as the voice of the North Carolina Equine Community through education, communication, and representation.
North Carolina Recreation & Park Association
Founded in 1944, the North Carolina Recreation & Park Association (NCRPA) is the premier nonprofit education and advocacy organization, dedicated to the advancement of the park, recreation and leisure professions in our state. 
Since 1989, The Southern Off-Road Bicycle Association has worked to ensure that our public lands offer fun, challenging and sustainable mountain biking for all mountain bikers. As the leading mountain biking organization in the southeast, our mission is to create, enhance, and protect great mountain biking experiences in the southeast.
Rails to Trails Conservancy
At Rails-to-Trails Conservancy (RTC), we believe that communities are healthier and happier when trail networks are central to their design. Since 1986, RTC has worked to bring the power of trails to more communities across the country, serving as the national voice for the rail-trail movement.
Conserving Carolina's mission is to protect, restore, and inspire appreciation of our natural world. We serve part of Western North Carolina and Upstate South Carolina.
AARP is a nonprofit, nonpartisan organization that empowers people to choose how they live as they age. At its heart, the work that AARP and its affiliates do can be summed up in just 12 words: "We fight for and equip each individual to live their best life." It's all about real possibilities.
The Downtown Greenway, a collaborative project of the City of Greensboro and Action Greensboro, is a planned 4 mile walking and biking trail that will encourage economic development, increase the tax base for the city, and will improve quality of life for its citizens.
Blue Ridge Conservancy partners with landowners and local communities to permanently protect natural resources with agricultural, cultural, recreational, ecological, and scenic value in northwest North Carolina. Part of our mission is to expand public access and recreational opportunities.
Friends of the Fonta Flora State Trail
The mission of F3ST is to bring together communities and volunteers to build, maintain, and promote the Fonta Flora State Trail connecting Buncombe, McDowell, and Burke counties for the enjoyment and education of people.
Foothills Conservancy of North Carolina inspires conservation in Western North Carolina by permanently protecting land and water for the benefit of people and all living things. Foothills Conservancy serves eight counties: Alexander, Burke, Caldwell, Catawba, Cleveland, Lincoln, McDowell and Rutherford.   
Elkin Valley Trails Association
The mission of the non-profit Elkin Valley Trails Association (EVTA) is to enrich the quality of life in the region by building and promoting a network of multiuse trails. While observing and promoting leave no trace principles, Elkin's hiking, biking, running, paddling, and equestrian trails promote a healthy lifestyle, provide educational and economic opportunities, preserve our history, and allow for organized events.
Conservation Corps North Carolina
Carolinas Concrete Paving Association
Founded in 1963, The American Concrete Pavement Association (ACPA) is the world's largest trade association that exclusively represents the interests of those involved with the design, construction, and preservation of concrete pavements.
Friends of the Lower Haw River State Natural Area
Friends of Lower Haw River State Natural Area is an all-volunteer group dedicated to supporting the Lower Haw River State Natural Area in Chatham County, NC.
Dan River Basin Association
The Dan River Basin Association (DRBA) protects and promotes the Dan River Basin through recreation, education and stewardship.
Alleghany Sparta Trail Association, Inc
The Alleghany Sparta Trail Association endeavors to provide pathways for outdoor recreation that promote healthy lifestyles, connect enthusiasts with nature and contribute to the economic vitality of our local community. 
Triangle Trails is a newly launched collaboration between government, business, anchor institutions and civic leaders to make the Research Triangle Region a national leader in greenways and trails.
BikeWalk NC is the statewide advocacy organization for bicyclists and pedestrians. We work through education, advocacy and promotion to make it safer and more accessible to walk and bike for transportation, recreation, and health. Walkable, bicycle-friendly communities are more equitable and economically vibrant.
Blue Ridge Parkway Foundation
In support of the Blue Ridge Parkway, we create a spirit of stewardship to address the challenges faced by this national treasure. With your help, we ensure cultural and historical preservation, natural resource protection, and educational outreach now and for future generations.
Conservation Trust for North Carolina
CTNC conserves land in ways that inspire and enable people to build resilient, just communities. 
Yadkin Riverkeeper is a nonprofit, membership organization whose mission is to protect and enhance the Yadkin Pee Dee River basin through education, advocacy and action. 
Friends of the Valdese Rec
Friends of the Valdese Rec is an all-volunteer, 501(c)(3) tax-exempt nonprofit corporation, that supports the Valdese Parks and Recreation Department with volunteer hours and fundraising for the betterment of the Department, while at the same time benefiting the town, the citizens and the environment.
Roanoke River Partners, Inc. was formed to support on-going efforts to develop and promote responsible nature and heritage tourism throughout our beautiful five-county region which borders the Roanoke River from our Virginia border to the Albemarle Sound.
Piedmont Fat Tire Society
The Piedmont Fat Tire Society is dedicated to the education, promotion, and enrichment of sustainable mountain biking trails and the communities they serve. Nonprofit, 501(c)3.
With an organized effort we hope to accomplish many goals. One major goal being to bring a positive attitude toward mountain biking in general by maintaining existing trails and developing new ones.
Pisgah Area SORBA is dedicated to preserving mountain biking opportunities by maintaining and improving trail systems in the Pisgah Ranger District and surrounding region.
Land managers simply do not have the budget to build and maintain the trails that you want to ride. Now, more than ever they need our help.PAS is one of over 40 other dedicated mountain bike groups that have banded together as the Southern Off-Road Bicycle Association (SORBA.) 
Providing opportunities for CONNECTION, SERVICE, RENEWAL, and CELEBRATION to all since 1952. Through our summer camps, adult camps, and weekend retreats, Camp Grier reconnects you to the wonders of nature with hundreds of acres filled with mountains, trails, waterfalls, a lake, and views for miles.
McDowell Trails Association
McDowell Trails Association partners with local governments, agencies, clubs and associations in order to create greenways, blueways and non-motorized trails that will promote health, recreational and economic opportunities for residents and visitors in McDowell County.
Connect Buncombe is an all-volunteer, nonprofit organization supporting the growth of greenways in Buncombe County. Through advocacy, awareness campaigns, volunteer events, strategic partnerships, and direct funding, Connect Buncombe works to ensure Buncombe County meets its greenway-related goals as outlined in the county's Comprehensive Plan. 
Burke River Trail Association
The Burke River Trail Association, a non-profit corporation, supports the planning, development and building of the Burke River Trail, which will generate economic activity, provide bike and pedestrian transportation, and improve citizen health in Burke County.
The Western North Carolina Made By Mountains program is all about telling the story of how the people, companies, and communities that make this such an extraordinary outdoor mecca have all been shaped by the mountains we call home.
The mission of Friends of Panthertown is to work in partnership with the U.S. Forest Service to conserve Panthertown as a backcountry natural resource and to enable sustainable recreation.
Since 2005, Friends of Panthertown has trained and coordinated hundreds of volunteers, and raised funds for trail maintenance and much needed conservation projects in Panthertown Valley. They encourage environmental stewardship, volunteerism, and create public awareness of issues concerning Panthertown.
Partners for Parks aims to improve the quality of life for the citizens of Mecklenburg County and the surrounding region by preserving, promoting and enhancing the parks, greenways, open spaces, active play and recreational opportunities within our community.
Friends of Stone Mountain supports and promotes Stone Mountain State Park for the benefit of the general public, including developing and promoting public awareness, providing support and resources for the maintenance of programs, facilities and recreation; advocating for ecological conservation and preservation of the park's natural, scenic, cultural, and historical resources and addressing environmental issues. These purposes are exclusively non-profit, charitable and educational.
The Ecusta Trail, when complete, will be a 19.4 mile, multi-use greenway along an unused railway corridor ('rail-trail') connecting Hendersonville and Brevard. This 'linear park' will beckon people of all ages and abilities to reach destinations by walking, running, biking and wheelchair in the mountains of Western North Carolina. 
Business Partners of the Great Trails State Coalition
McAdams a collective group of civil engineers, landscape architects, planners, scientists and surveyors that collaborate to approach projects with the goal to create a meaningful experience for both our clients and the end-users that will explore the places we help create. 
Three Oaks Engineering is a woman-owned business focused on helping our clients accomplish infrastructure projects with careful consideration of community and environmental needs.
PermaTrak North America is a premier provider of environmentally-friendly precast concrete boardwalk and elevated greenway solutions.
HDR specializes in engineering, architecture, environmental and construction services. While we are most well-known for adding beauty and structure to communities through high-performance buildings and smart infrastructure, we provide much more than that. 
At Kimley Horn, one of the nation's premier planning and design consultants, our professionals are experts in many disciplines yet share one passion: making our clients successful.
Serving a broad range of markets, Benesch has played a role in shaping our nation's infrastructure and local communities for decades. We are client-focused – dedicated to providing responsive service and recruiting the very best talent to deliver project success.
Fred Smith Company strives to exceed customer expectations in every detail–from asphalt mix quality to superior sitework services. We manage projects from pre-construction through completion with a level of service no competitor can beat.
We are a custom timber construction company offering a wide range of structures for your project or property.
In addition to bridges, we also construct on-grade boardwalks, bulkheads, retaining walls, docks, decks and piers, pavilions, trellises, pergolas and timber fencing.
For over a century, Gannett Fleming has pioneered important architecture, engineering, and construction innovations. We continue this tradition today as we take on some of our world's most difficult infrastructure challenges.
We're a collection of visionaries and problem solvers who believe in the power of balance, combining creativity and practicality to design what we know will thrive.
ColeJenest & Stone is a landscape architecture and civil engineering firm that creates beautiful and useful spaces in North Carolina and beyond.
Alta Planning + Design 
specializes in the planning, design, engineering, and implementation of bicycle, pedestrian, park, and trail facilities and systems.
Black Diamond Trail Designs
Black Diamond Trail design's mission is to design and build the next generation of truly inspiring mountain bike trail systems and bike Parks.
Wetherill Engineering, Inc. is a Woman-Owned, certified SPSF with NCDOT and HUB certified with the North Carolina Department of Administration. Wetherill Engineering is also ranked as the 104th Top Firm in the Southeast (Engineering News Record), and a top MWBE Firm in the Triangle (Triangle Business News).
We help communities plan, design, and promote vibrant Main Streets, destination-quality trails, recreation areas, and tourism products. By engaging residents and local leaders through compelling storytelling, collecting their best ideas, and building genuine consensus, we create places with purpose.
Great Outdoor Provision Co.
Starting as a 120 square foot store at the back of a bicycle shop in Carrboro, NC and now, 50+ years later, growing to 9 different stores throughout North Carolina and Virginia, Great Outdoor Provision Co.'s has always been commited to the outdoors and providing you with the best gear, no matter what.
Smart Moves Consulting provides solutions based consulting services, such as planning, developing funding strategies, project implementation, and meeting facilitation.
Traffic Planning and Design
We exist to improve the quality of life for the public, and are dedicated to Moving Forward Together® with clients and community partners; we continue to realize this mission and our goals by providing tailored, sustainable project solutions, leveraging our diverse backgrounds and experiences.
Stewart is a design, engineering, and planning firm with offices in the Raleigh, Durham, Charlotte, and Wilmington markets of North Carolina and Columbia, SC. 
Toole Design is committed to designing and building spaces where people can move freely and intuitively, enjoying the experience and becoming a part of the community instead of just moving through it. 
WithersRavenel is a multidisciplinary firm creating inspiring places one person, one project, and one community at a time. As a 100% employee-owned company, we give, grow, and create together.
Terrabilt's comprehensive approach creates solutions that welcome and inform park visitors. Terrabilt provides program assessments/site analysis, standards planning and graphic design for signing parks, trails and preserves as well as interpretive and cartographic services.
Finch & Associates is a comprehensive engineering and consulting firm bringing decades of expertise to projects both large and small. Offering a range of services typically found at larger engineering firms, our team offers proven strategies, diverse perspectives and creative problem-solving skills to every project that we are involved in.
Equinox is a consulting, planning, and design firm with a focus on conservation, sustainability, and environmentally responsible land development projects. Based in beautiful Asheville, North Carolina, we serve communities throughout the Southeast and are known for our work in the southern Appalachian Mountains. 
DMP is one of the premier engineering and land surveying firms headquartered in North Carolina. DMP's skilled Professional Engineers and Professional Land Surveyors provide services in Municipal Engineering, Land Development, Surveying, Subsurface Utility Engineering, and Construction Management/Inspection.
Government Partners of the Great Trails State Coalition
Raleigh is the capital of North Carolina and is often rated as one of the best places to live, work, & play.
Gently rolling hills, river valleys, and forest land characterize Randolph County's 790 square miles. It is the 11th largest county in North Carolina and has the 19th highest population in the state.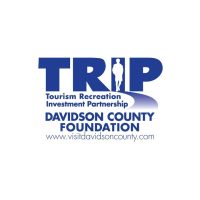 Davidson County Tourism Recreation Investment Partnership​
TRIP is a non-profit foundation facilitating community efforts toward the implementation of the Davidson County Parks and Recreation and Tourism Master Plan.
City of Greensboro Parks & Recreation
Centrally located in North Carolina's picturesque heartland, Greensboro is the perfect place to relax and be immersed in entertainment. Play in the center of it all!
Chatham County, North Carolina, was founded in 1771 and located at the geographic center of the state. Chatham County celebrates a history rich in traditions, while embracing the growth and diversity that make our community so unique. 
Boone is a town in North Carolina's Blue Ridge Mountains. The Blue Ridge Parkway winds past the town, offering mountain views. 
Pitt County is a rapidly growing, diversified employment and service center for eastern North Carolina. As one of the fastest growing regions in the state, Pitt County Government strives to enhance the health, safety and well-being of our community by advocating for and providing quality services in a friendly, efficient and cost-effective manner.
Surry County was formed in 1771. We are located in the north central section of the state and bounded by the state of Virginia and Stokes, Yadkin, Wilkes and Alleghany counties.
Nestled next to the Blue Ridge Mountains of Western North Carolina, McDowell County is a beautiful place to call home.
Established in 1787, Rutherfordton is one of the oldest towns in Western North Carolina. Today, we are known within the region for our unrivaled quality of life, the beauty of our place and our pride in our community. 
Nestled in the hills of the North Carolina Piedmont, Orange County is located between the Research Triangle Park and the Triad cities of Greensboro, Winston-Salem and High Point.
Chapel Hill, NC, is a multicultural university town that is home to UNC-Chapel Hill and a resident population of 59,000. With more than 700 acres of parks and additional protected natural areas, it's sometimes easy to forget that you're in an urban area and not in the middle of a forest.
The City of Mount Holly, NC is located in northeastern Gaston County. Our beautiful city is situated west of Catawba River with a culturally and historically rich community and a thriving economy.
For more than 50 years, Alamance Parks has worked to improve the quality of life of Alamance County residents. Through our parks and programs, we encourage healthy lifestyles for children and adults, offer inclusive activities for all of our citizens, and provide access to the natural world. 
Hendersonville, NC is located amidst the majestic mountains of the Southern Appalachians and is known as 'The City of Four Seasons' thanks to a mild and varied climate that offers diverse recreational opportunities year-round. It is the county seat and commercial hub of Henderson County with more than 14,000 residents. 
Town of Waxhaw Parks and Recreation
The mission of Town of Waxhaw Parks and Recreation is to provide recreational, educational, and cultural opportunities that promote a healthy lifestyle and excellent quality of life in a safe environment for citizens of all ages, means and abilities.
Advisors of the Great Trails State Coalition
The North Carolina Division of Parks and Recreation exists to inspire all its citizens and visitors through conservation, recreation and education.
NC Department of Natural and Cultural Resources
The N.C. Department of Natural and Cultural Resources oversees the state's resources for the arts, history, libraries and nature.
North Carolina's official travel-planning destination. 
NC Department of Transportation
Connecting people, products and places safely and efficiently with customer focus, accountability and environmental sensitivity to enhance the economy and vitality of North Carolina
NC Outdoor Recreation Industry Office
North Carolina's Outdoor Recreation Industry Office works to grow and support the outdoor recreation economy at the state level as part of Economic Development Partnership of North Carolina.
Read more about the Coalition
Appalachian Trail near Roan Highlands | Mitchell County